Just as we are passionate about giving our patients exceptional chiropractic care, we, at Becker Chiropractic and Acupuncture, are also committed to giving back to our wonderful community. My wife and I have been residents of Elkhorn for three years and have been highly active as members of Bethany Lutheran Church in Elkhorn for five years.
Our practice has supported the following:
Meals on Wheels
Elkhorn High and Elkhorn South booster clubs
In addition, we've been four-time platinum sponsors of mission and outreach efforts for building schools for Kaya International.
Treating Youth Athletes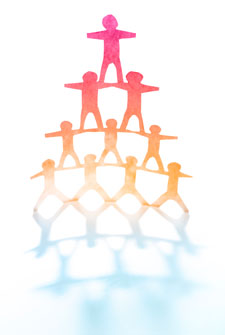 Chiropractic care is an important part of every athlete's regimen. I provide care for youth athletes to help them perform better. When the body is operating at its best young athletes can perform at their peak ability.
Additionally, I treat young athletes for injuries that happen during playing or training for their sports. I also have educated local athletes on injury prevention and supplementation.
Mentoring Future Health Care Professionals
It's always exciting to me to see young people demonstrate an interest in various health care professions. I have mentored several area young people and done shadowing for kids looking into the health care field. I also have spoken to pre-med students at the University of Nebraska at Omaha (UNO) and Creighton University about chiropractic.
Just as I am steadfastly committed to providing the best possible chiropractic care, our practice will continue to look for opportunities to stay engaged in the community. Contact us today to learn more about our chiropractic and acupuncture services.