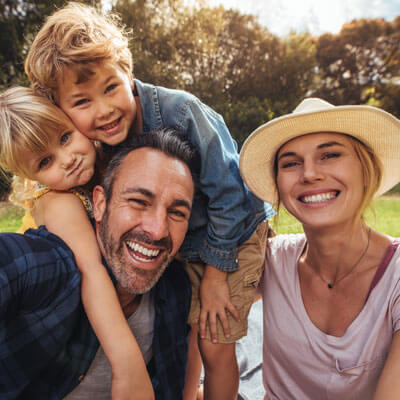 About Becker Chiropractic and Acupuncture
Walking in the door of Becker Chiropractic and Acupuncture, you'll feel the difference. There's none of that cold, sterile feel many medical offices have. Here we greet you by name with a smile and a warm welcome.
After making sure you're comfortable, our staff will answer any questions or concerns you may have. We want to ensure you know you're in the right place for quality healthcare.
Our Mission
Chiropractor Dr. Dane Becker is on a mission to help his patients feel better as quickly as possible. When their pain is relieved, he can then guide them on their journey to better health and optimal wellness.
Bringing Natural Health to West Omaha
Born and raised in Nebraska, it was only natural for Dr. Becker to return home after receiving his DC. He settled in Omaha to be near family and experience the awesome community. "It's a great place to raise my own family."
He opened his practice upon his return in 2008 and remains in the same location, serving thousands in his community over the last 13 years.
MEET DR. DANE BECKER »
A Hands-on Approach
Dr. Becker loves working with active patients who want to improve how they feel and move. A former football player himself, he understands how athletes function. Whether you're a weekend warrior or a professional, chiropractic can help you heal and improve performance.
Our patients understand treatment is not about the quick fix. Rather, it's making the best lifestyle choices for their future health. We want to know what your health goals are. This is a team effort – we're listening, we hear you, we get it.
Results You Can See
Dr. Becker has treated many patients successfully. One that stands out for him is that of a woman who was in a serious car accident. She had numerous x-rays, MRIs and other tests. After 3 cervical spine surgeries, she continued to be in debilitating pain.
With daily headaches and immense pain, she had to quit her job and was no longer able to take care of her children. In a deep depression, and completely out of hope for the future, she came to our office.
At first, she came in each time crying from the pain. After several visits, she noticed an improvement in her pain levels. With renewed hope, she continued to have chiropractic therapy.
Today, she is in wellness care. No more headaches, no more pain and no long-term effects. She has brought all her family in for treatment as well. The whole family is living a healthier life now because of chiropractic care.
Questions? We Have Answers!
Still not sure if chiropractic care is for you? Contact us for a free, no-obligation consultation with Dr. Becker. He would love to speak with you and answer your questions. Don't delay, make an appointment now.
Award-Winning Service
Becker Chiropractic and Acupuncture is honored to have been voted "Best of Omaha" for 2019, 2020 and 2021!

About Becker Chiropractic and Acupuncture | (402) 330-8600