Acupuncture/Dry Needling in West Omaha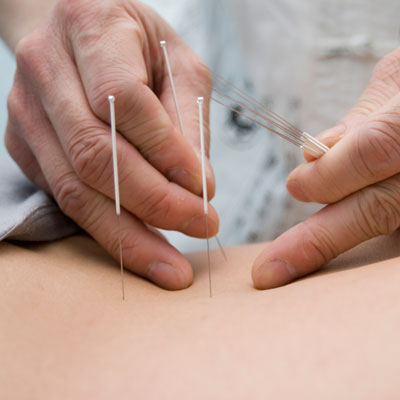 When pain is persistent, finding relief that lasts is important. Natural relief without side effects is even more important. Patients who haven't had success with other treatments often have good results with acupuncture/dry needling.
Both are all-natural, holistic therapies that provide pain relief. With chronic injuries such as arthritis, blood flow has slowed to the injured area, impacting the healing process. After treatment, circulation increases bringing much needed nutrients and oxygen to the area, promoting healing.
Using different applications and methods, both provide additional ways to treat and help heal our patients. Paired with chiropractic care, they provide an easy, non-aggressive way to bring healing to the impacted area.
NEW PATIENTS »

What is the Difference?
Acupuncture
Offering relief without drugs or surgery, acupuncture has greatly increased in acceptance worldwide. Used by both Western and Eastern practitioners, patients get positive results for many injuries and conditions. Pairing acupuncture with chiropractic and other therapies provides our patients with the relief they want and need.
Acupuncture is a centuries-old system of healing originating in China. Using very fine, thin needles, surface energy points are accessed along pathways known as meridians. Once accessed, energy can then flow to the affected area, allowing stress to be released.
Dry Needling
Dry needling, while similar to acupuncture, is applied in a different manner. Also known as intramuscular stimulation, it uses the same needles as acupuncture. That's where the resemblances end. Where acupuncture has a surface application, needles are inserted deep into the muscle during this treatment.
Dry needling is especially useful in treating sports injuries and during rehab. It has also shown promise in the treatment of osteoarthritis. Due to its focus on muscles and the surrounding tissue, it provides much-needed pain relief for our patients.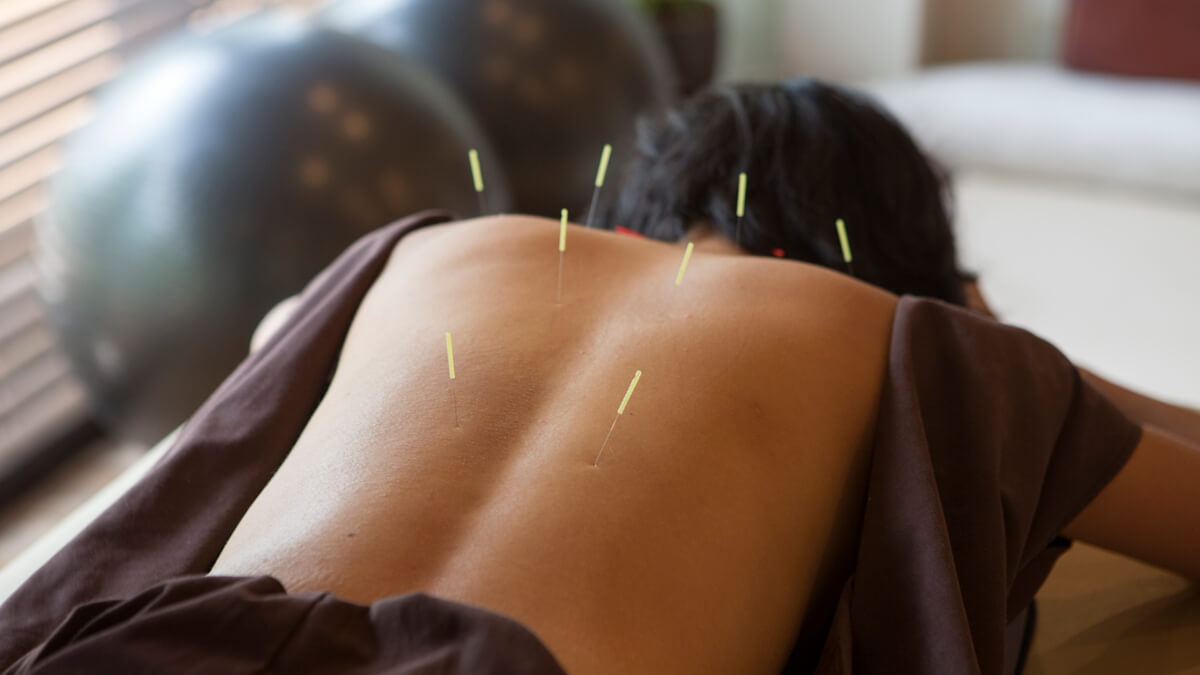 What to Expect
At Becker Chiropractic and Acupuncture, we practice medical acupuncture. This system influences three main areas of healthcare — promoting health and wellbeing, illness prevention and treatment of various medical conditions.
Dry needling is a much more modern technique than acupuncture. Designed to ease muscle pain, it targets the problem area directly, providing quick relief.
Based on treating trigger points, knots and spasms, needles are inserted directly into the affected area. In some cases, more needles may be placed around the problem area. This allows treatment to impact a broader portion of your central nervous system.
Dry needling has shown success in relieving some muscle pain and stiffness. Releasing trigger points can improve flexibility and increase range of motion. Most patients feel minimal pain when the needles are inserted; some feel no pain at all. Since the needles are inserted much deeper, temporary soreness and bruising may present after treatment.
Can You Benefit?
Acupuncture is used to balance the body and mind and increase functionality. Our patients have shown success with issues such as:
Neck pain, headaches and migraines
Weight loss
Smoking cessation
Anxiety
Depression
Pregnancy and fertility issues
If you are uncomfortable with the idea of needles, we offer a needleless option as well. Dr. Becker will discuss your choices in detail; you make the decision as to which treatment option is best for you.
Find Out More
Still have questions? Call our office to make an appointment for your free consultation today. Find out what acupuncture and dry needling can do for you. Contact us at (402) 330-8600; we're here to help.

Acupuncture West Omaha, Elkhorn NE | (402) 330-8600