Meet the Team
Running a chiropractic office is a team sport. Meet our team players and become familiar with our office!
Nicole Carrington – Office Manager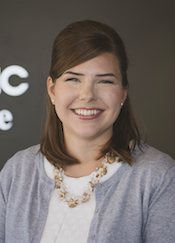 When walking into a doctor's office, it's easy to feel invisible and uncomfortable. I have loved serving in customer service for over a decade and I've found my greatest passion is to help those that walk through our office door feel warm and welcome. I enjoy getting to know our patients and their families and walking side by side with them through their care. Passionate about wellness and excellent service, Becker Chiropractic and Acupuncture is a natural fit for me.
I moved to Omaha with my husband, Cory from Norfolk, NE in 2009. We enjoy going to dirt track races on the weekends and spending time outdoors with our 3 dogs. Running, reading, and relaxing are how I like to recharge.
Sometimes the brightest part of one's day is receiving a friendly smile, and I hope to be that for our patients
---
Sydney Mann – New Patient Advocate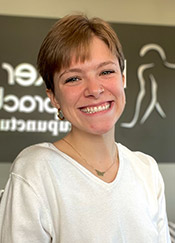 I thrive off being part of a knowledgeable and passionate team, which is why Becker Chiropractic and Acupuncture is a perfect fit for me. Having almost a decade of customer service experience I have discovered that I find my happiness in bringing smiles and joy to others. I make it a personal goal of mine to have a relationship with all our patients and their families.
I was born and raised in Omaha, with my two younger brothers. I have a love for gardening and being outdoors. When I am not working, you can find me snuggled up reading a good book, on a long walk, or taking care of all my plants.

Becker Chiropractic and Acupuncture | Meet the Team