New Patients at Becker Chiropractic and Acupuncture
Welcome to
our practice
!
Our staff
is here to ensure your comfort during your time with us. Feel free to ask any questions or just have a chat with us.
We ask that any paperwork not submitted online be completed at this time. You may expect your first visit to last about 45 minutes; you'll never feel rushed at Becker Chiropractic and Acupuncture.
New Patient Forms
Complete forms online before your first visit.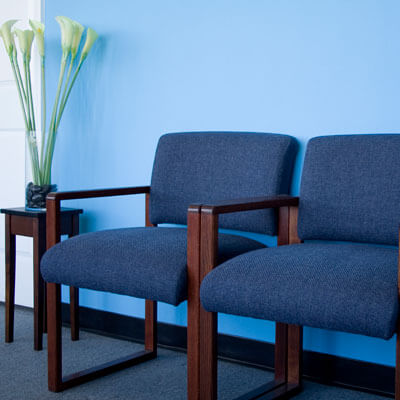 The Initial Consult
Expect a warm welcome and a smile when you sit down with Dr. Becker. He will take his time to get to know you and listen to your concerns. What your problems are, when they started and what your goals are matter to him. Dr. Becker works with you to make sure you get the care you need and deserve.
After taking a detailed health history, Dr. Becker will do a physical exam. If necessary, he will also have digital x-rays taken of the problem areas. Once complete, you will have your first treatment.
When You Return
On your next visit, Dr. Becker will present his report of findings and your customized treatment plan. There's no cookie-cutter system here; every patient receives individualized care based on what your body needs.
After Dr. Becker gives his recommendations, you can decide whether to continue care or not. Your care is always your choice. If you choose to continue with us, future appointments will last approximately 15 minutes.
Payments
Finances are never taken into consideration when your doctor discusses providing you with care. Our focus is on you and getting you better.
Our finance area will discuss payment arrangements with you after the report of findings session. We are in-network with most insurance plans and Medicare/Medicaid. Major credit cards are accepted as well.
Ready to Book?
You are unique and most welcome in our practice! Let us help you get healthy, so you can enjoy life again. Contact us today for an appointment at (402) 330-8600.
CONTACT US »

New Patients at Becker Chiropractic and Acupuncture | (402) 330-8600