By Dr. Dane Becker, Chiropractor West Omaha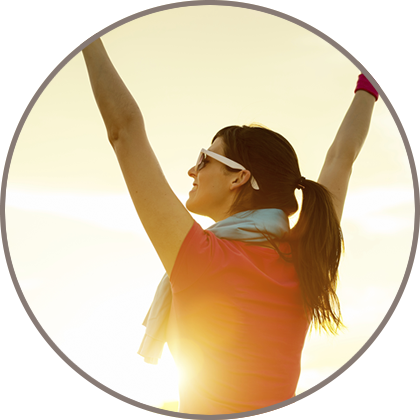 Just because the temperatures are frigid doesn't mean you can't turn up the heat on your fitness regimen. Year-round running is a popular way to stay in shape, burn off all those comfort food calories and feel rejuvenated.
Here are some places to run in West Omaha and Elkhorn running events you may be interested in:
For running products and coaching, you may want to check out the Red Dirt Running Company in West Omaha.
Warming Up
Because running can wear out the joints in your legs, hips, and lower back, you want to ensure that you properly warm up before every run. Walk for a few minutes first or do some stretches before you pound the pavement. We can recommend some stretches for you to do.
You should also consider varying your exercise regimen with other types of workouts such as swimming, dancing or cycling.
Post-run Icing
While the last thing you may want to do is ice your joints after being out in wicked weather, doing so can reduce discomfort and pain. We can review with you how to properly ice an injured area and for how long.
Whether you're jogging around the neighborhood or running a longer distance, also make sure you stay hydrated. Even though it's cold outside, you'll still be breaking a sweat and will need to replenish lost fluids.
Passionate about natural health and fitness, we look forward to helping you stay healthy throughout the year with natural chiropractic care. Contact us today to schedule an appointment!